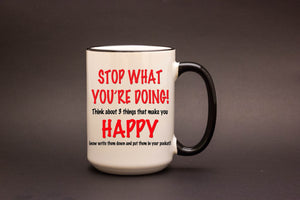 "Stop What You're Doing. Think about 3 things that make you Happy. Now write them down and put them in your pocket."
Description
15oz MUG with black rim and handle
Dishwasher and Microwave safe
Reverse side: IgotMUG'd by (your name)

Warning: This MUG is known to create a reality check and Great Inspiration!